Conor McLaughlin is included in the team of the season
Posted on April 28, 2017 in Conor Mclaughlin
The 25 year old Northern Irish right-back of Fleetwood Town, Conor McLaughlin has been included in the English Football League One team of the season after helping his club in snatching the 3rd spot of the English League by making a string of successive impressive performances.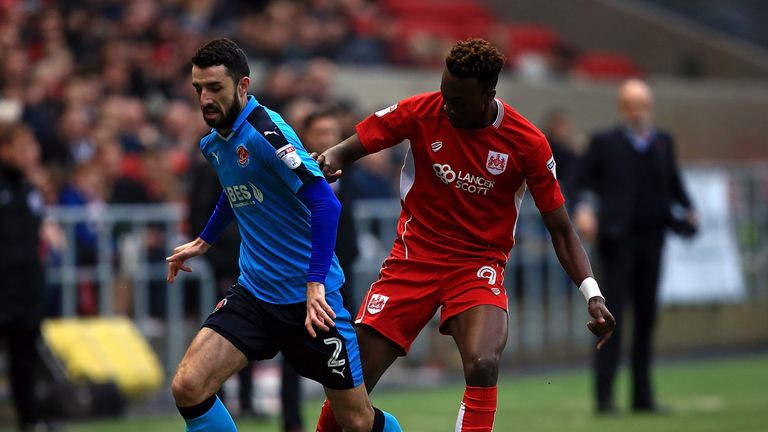 After going through such an imposing season with Fleetwood Town, Conor McLaughlin's next challenge is to help Northern Ireland qualify for the upcoming 2018 FIFA World Cup.
Northern Ireland is currently pitted in the 2nd spot of Group C of the qualifications group stages with 7 points secured from the 4 initial matches that have been played so far. Germany is at the top with 12 points and Azerbaijan also has 7 points.
The next qualification match of Northern Ireland is expected to be played on March 26 of the ongoing year as they face off with Norway at the Windsor Park.
Conor McLaughlin talked about his approaching match as the Northern Irish defender said: Norway at home is a massive game considering we will all be fighting for second place really because Germany are looking like they are going to seal first spot."
Northern Ireland has a national football team that has consistently struggled trying to qualify for the FIFA World Cup, the last time that they managed to do it was during the 1986 edition of the worldwide football competition.
In that 1986 FIFA World Cup, Northern Ireland was able to snatch a spot in the group stages but could not make it any further than that. Their best campaign was on 1958 when they were able to reach the quarter-finals.
Supporters of the national side are hoping that Northern Ireland are able to end their 31 yearlong curse where they have not been able to qualify and Conor McLaughlin is hoping that he can help in accomplishing this task.